Adulterated Laws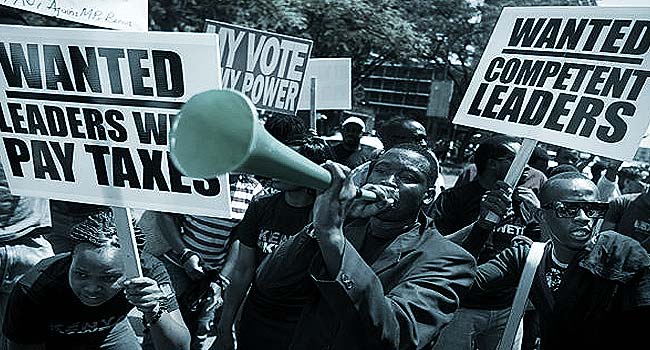 With only 50 days to go before the general elections are conducted, the aspiring leaders are anxious to overthrow their opponents and as it seems, they are willing to part with anything, not to mention sound legislations that had been endorsed by Kenyans to regulate the political scene.
It would not be wrong to deem most of our legislatures as perverts of the law as it has now becoming a popular trend among them to adulterate the law so as to suit their personal interest....a cost which Kenya has to pay.
At the moment, application of Chapter 6 of the Constitution and parts of the Elections Act that provided for the academic qualification has been suspended.
Accordingly, aspirants have swiftly evaded being vetted on the scales of integrity and accountability by the Independent Electoral and Boundaries Commission (IEBC).
The commission has now been stripped of its authority to demand for a university degree; which was the minimum qualification that had been expected from those seeking to be Members of Parliament, Senators, Women and County representatives. No one will be required to attach academic papers while presenting their nomination papers.
The demand of a university degree now only applies to those seeking to be President or Governors and their running mates who must have degrees from local universities recognized by the Government. The requirement has been put on hold until the next elections under the Miscellaneous Amendment Act of 2012. Persons seeking positions in the National and County Assemblies would not be required to provide any academic papers before being cleared to contest in the elections.
Section 22 (1) (b) of the Political parties Act stipulated that a person may be nominated as a candidate in an election if he or she holds a post-secondary school qualification recognized in Kenya.
Consequently, IEBC has asked all political parties to ensure their candidates get clearance from relevant bodies. These include the
Police,
Kenya Revenue Authority,
Credit Reference Bureau,
Higher Education Loans Board and the Ethics
Kenya Anti-Corruption Commission
Constitutional provisions governing leadership and integrity were put in place to ensure that persons seeking to be elected satisfied the scales of integrity and were accompanied by impeccable records. This was to discourage the occurrences of unscrupulous leadership that had been cultured in our Country's politics and to weed out corrupt persons from elective posts.
Amongst other values, Chapter Six of the Constitution requires State officers to demonstrate honesty, discipline, accountability and commitment. These all add up to the requirement of integrity in order to promote public confidence in a state office.
In spite of all this, a detailed mechanism that was enacted by Parliament failed to give legal authority to relevant bodies to vet aspirants. This has resulted to great ambiguity concerning this matter as there is currently no clear legal framework on vetting.
An initial provision in the leadership and integrity law gave the Police, Kenya Revenue Authority, Credit Reference Bureau, Higher Education Loans Board and the Ethics and Anti-Corruption Commission the mandate to clear the aspirants, but was removed by the Cabinet. Parliament also failed to reinstate the requirement when the law came before it for enactment.
The question that every noble Kenyan of sober conscience needs to ask him/ herself is whether this is a conspiracy by the corrupt leaders to prolong their oppressive reign and the ramification of such actions to our Country. We voted in favour of a new Constitution so as to free ourselves from the chains of corruption and embrace a new beginning that is free from impunity. Is this what we have achieved so far, or have innocent Kenyans been played?