Bensouda: The African Face of International Justice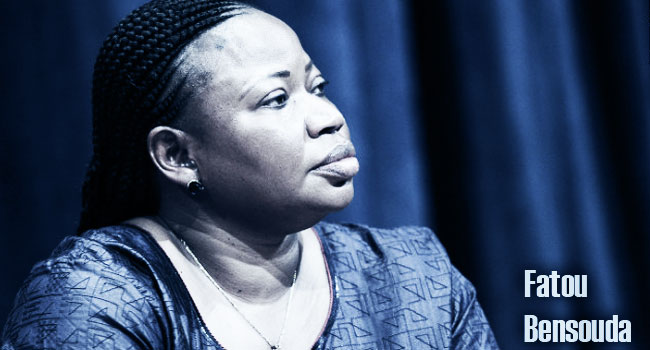 Gambian lawyer Fatou Bensouda, reached the pinnacle of international justice on Friday the 15th of June 2012 when she became the chief prosecutor at the world's war crimes court, the International Criminal Court.
The 51-year-old one-time attorney in mainland Africa's smallest nation, Bensouda is now the public face of the International Criminal Court, The Hague-based tribunal that was established a decade ago with a brief to bring those accused of genocide, war crimes and crimes against humanity to justice.
Bensouda, the first woman and the first African to head the team of prosecutors after serving as predecessor Luis Moreno-Ocampo's number two since 2004, has vowed to work for justice for Africans.
She has already carved out a reputation in legal circles for her dogged investigations of atrocities such as the Rwandan genocide and the use of child soldiers in the Democratic Republic of Congo.
The court (ICC) has been the target of widespread criticism from within Africa as every one of the 25 suspects who have been the target of investigations or prosecutions to date have hailed from there.
The list includes Sudan's President Omar al-Bashir and the late Libyan dictator Moaner Gaddafi while Ivory Coast's toppled leader Laurent Gbagbo is currently awaiting trial in the Netherlands.
But, rather than worrying about the status of the suspects, Bensouda says she sees her task as an opportunity "to give victims the voice they need".
Bensouda has spent the last eight years as the number two to Argentina's Moreno-Ocampo, most of that time heading the ICC's prosecution division.
She first came to prominence in international legal circles as a trial attorney at the International Criminal Tribunal for Rwanda (ICTR) in Arusha, Tanzania, and later as its senior legal advisor.
Since her election as the ICC's deputy prosecutor in August 2004, she has been involved in some of the court's most high profile cases.
Her CV includes the ICC's first successful prosecution in March when Congolese warlord Thomas Lubanga was found guilty of abducting children as young as 11 and forcing them to fight.
Bensouda entered the international justice arena in May 2002 as a trial attorney for the ICTR prosecutor's office, taking to task those responsible for the 1994 Rwandan genocide in which some 800,000 people were slaughtered.
With the ongoing Kenyan cases all we hope for is justice with the new chief prosecutor in office.