Legislative Causes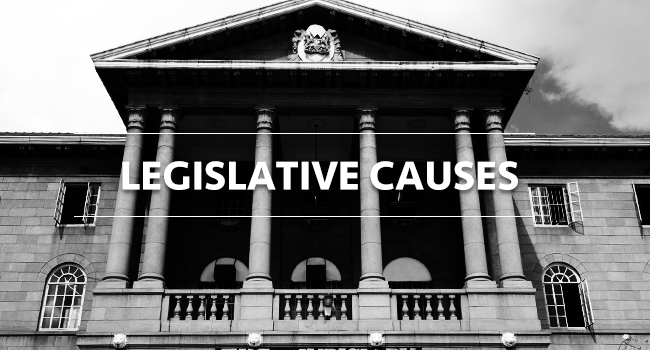 In its quest to promote and defend human rights across the length and breadth of Kenya, the EACLJ engages in Legal and Legislative matters through
Engaging in high impact cases and constitutional petitions aimed at ensuring the correct implementation of the new Constitution. This is done with a view of protecting, promoting and defending human rights.
Engaging the Government and the legislative arms through petitions, memoranda and submissions on bills and policies that have to do with promoting human rights and freedoms.
The Evangelical Alliance of Kenya (EAK) is an umbrella body for the evangelical churches in Kenya. It has members from about 300 different denominations. The EACLJ has partnered with the EAK as its Legal Advisor and Representative. The EACLJ also separately works with various individual Churches as their legal representative especially in matters to deal with protecting their faith and religious freedom.
The EACLJ works with the Kenya Christian Professionals Forum (KCPF) in litigation matters affecting the Christian religion. This includes things like petitions to law or regulations that seem to be misguided or discriminatory to the religion.
A lot of the work involving the Samburu Girls Foundation (SGF) has to do with educating the community and rescuing the girls from child marriage. However, a key thing the EACLJ also does is to provide legal services for cases involving Female Genital Mutilation (FGM) and early child marriage, both of which are against the Law in Kenya.
An example of some of the work EACLJ does can be read here, in the case where members of the Samburu community in Angata - Nanyukie ward, Samburu County filed a petition through EACLJ seeking to stop a Member of County Assembly (MCA) who was married to an underage girl and had impregnated several others.