The National Police Service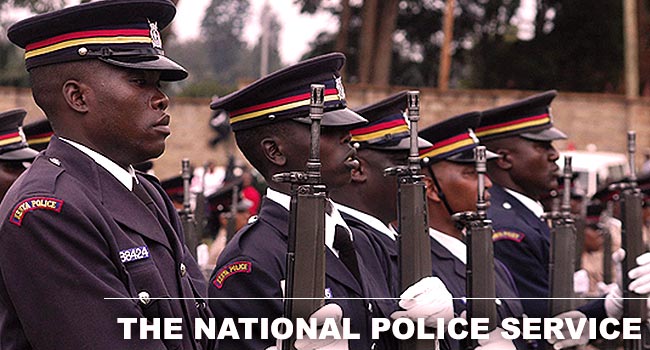 Chapter 14 of the Constitution of Kenya espouses on National Security. Of importance is Part Four of this section which establishes the National Police Service. Late last year, various occurrences struck to the core of Kenya's security and saw the sudden resignation of Inspector-General of Police Mr Kimaiyo and the replacement of Interior Cabinet Secretary Mr Joseph Ole Lenku with Kajiado Central MP Maj-Gen (Rtd) Joseph Nkaissery. The country's respective officials have now embarked on the process of vetting the nominated Inspector-General of Police Joseph Kipchirchir Boinett before he assumes office.
The National Police Service
Article 243(1) establishes the National Police Service (NPS) which consists of the Kenya Police Service and the Administration Police Service. The objects and functions of the NPS as expressed in Article 244 of the Constitution are, to:-
strive for the highest standards of professionalism and discipline among its members;
prevent corruption and promote and practice transparency and accountability;
comply with constitutional standards of human rights and fundamental freedoms;
train staff to the highest possible standards of competence and integrity and to respect human rights and fundamental freedoms and dignity; and
foster and promote relationships with the broader society
The Office of the Inspector-General
Further, Article 244 creates the office of the Inspector-General (IG) who is to head the National Police Service. The IG is appointed by the President with the approval of Parliament, to exercise independent command over the entire National Police Service and perform any other functions prescribed by National Legislation.
The IG may take lawful direction from the Cabinet Secretary responsible for police service with respect to policies relating to the National Police Service. Such directions are expected to be in writing. However, the IG is prohibited from taking orders from any person on matters relating to -
the investigation of any particular offence or offences;
the enforcement of the law against any particular person or persons; or
the employment, assignment, promotion, suspension or dismissal of any member of the National Police Service.
The office tenure of the IG is a single term of four years, after which the IG shall not be eligible for re-appointment.
Lastly, the Inspector-General may be ejected from office by the President only on the following grounds:-
serious violation of this Constitution or any other law, including a contravention of Chapter Six which deals leadership and integrity;
gross misconduct whether in the performance of the office holder's functions or otherwise;
physical or mental incapacity to perform the functions of office;
incompetence;
bankruptcy; or
any other just cause.
The sitting IG will be expected to quell the spate of insecurity and terror that has engulfed the country and oversee reforms in the police sector.