Comprehensive Sexuality Education and Its Dangers to our Society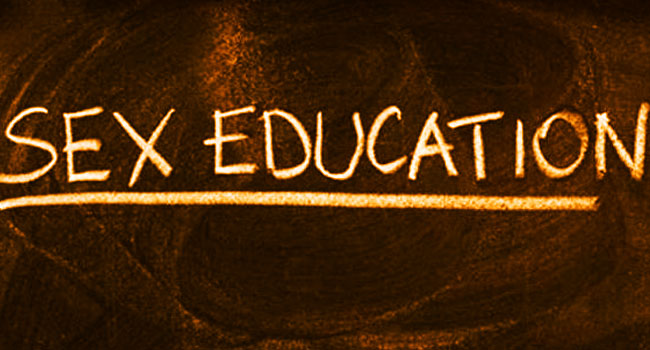 By Melissa Lukulu
The Kenyan Mission to the United Nations recently adopted a particularly detrimental stance during negotiations on a resolution concerning adolescents and the Youth. "Adolescents and Youth" was the theme at the 45th Session of the Commission on Population and Development (CPD), which took place between 23rd and 27th April at the United Nations headquarters in New York, USA. The CPD is an annual week-long meeting at the UN where advocates and members states gather to create a resolution document that upholds the Programme of Action created at the International Conference on Population Development (ICPD) in 1994. The Kenyan Mission to the UN joined Norway, Finland and the International Planned Parenthood Federation (IPPF, who happen to be the largest abortion-provider in the world) in sponsoring a document called 'Comprehensive Sexuality Education'. The document, which was drafted by IPPF, contained the following excerpts:
"We believe that young people [as young as 10] have the right to decide on matters concerning their sexual and reproductive health [SRH] in line with their evolving capacity, not their age."
"We believe that where parental involvement in young people's [10 year olds'] SHR DECISION MAKING IS mandated by law, young people feel less comfortable accessing services or information [read contraception and abortion] from health professionals."
"We believe that no young person should be forced by law to disclose their sexual activity or relationship to anyone, including parents or guardians."
"We believe that parental consent and notification laws should be abolished."
"We believe that young people [as young as 10] have the right to decide if, when and how to involve their parents or guardians in their SHR decision-making."
"We believe that health professionals have a duty to uphold their young clients' right to privacy."
"We believe that governments, health professionals and parents have a responsibility to ensure that young people [as young as age 10} are equipped and empowered with the knowledge and skills that they require to exercise their own rights and make autonomous decisions about their SHR."
This document radically alters moral safeguards on sex and sexuality by promoting aggressive homosexuality and by normalizing aggressive sexual practices in young people and children as young as 5 years of age. The Africa Group at the event stood strong against this agenda.
Such programs are geared towards encouraging culturally repugnant practices and undermining parental authority. The youth are encouraged to engage in unhealthy sexual behavior, condoms are promoted as safe without mentioning their failure rates, perverse sexual orientations and gender identities are supported including abortion without highlighting its adverse consequences. The action taken by Kenyan representatives during this UN CPF meet is contrary to national interest, our Constitution and laws, and lacks the proper authority of the people.
Further to this, the Kenya national commission on human rights (KNHCR), through its recently released report, expressed its wish to have the sexuality laws in Kenya changed. The report calls for safe abortion (not as stipulated in the new constitution), promotes lesbian, gay and transsexual behavior, promotes legalization of prostitution and campaigns for comprehensive sex education of children.
So Kenyans should be highly alert. Our vigilance should be geared towards protecting our country's interest and moral standards in order to discourage the erosion of morality and cultural values. In addition, the competence and accountability of our leaders to the state should not be wanting and neither should it raise eyebrows. The spirit of patriotism is should not only be fostered by supporting Kenya from a political angle but from a moral and cultural angle as well.