Legal Premise For The Plastic Paper Bag Ban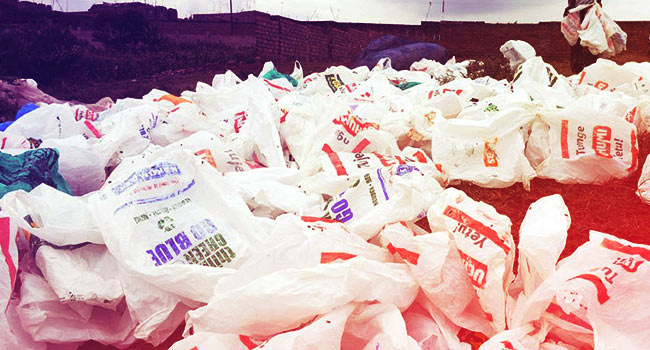 Through a gazette notice published on 28th February 207, Prof. Judy Wakhungu, the Cabinet Secretary for Environment announced a total ban on the use, manufacture and import of all plastic bags. The Gazette notice allowed a six (6) months grace period for necessary adjustments and compliance. Section 86 of the Environment Management and Coordination Act empowers the Cabinet secretary to formulate policies aimed at conserving the environment.     
The decision to ban plastic bags was challenged in the High Court by plastic manufacturers and importers who wanted the notice by the Environment ministry, temporarily stopped until their case is heard and determined. The Environment and Land Court Judge Bernard Mweresa Eboso however ruled that granting the orders sought will severally undermine the protection of the environment while serving commercial interests.
The ban applies to all plastic carrier bags and flat bags used for commercial and household packaging. Plastic carrier bags are single-use plastic bags constructed with handles and may have a gusset or not. Flat bags are constructed without handles and may also have a gusset or not.
Over the years, the major concerns raised by environmentalists are that plastic bags are usually manufactured for single use and generally tear or puncture after a first use. They are easily transported by the wind and are some of the most visible components of roadside and shoreline litter. Plastic bags are produced from oil and natural gas, and never fully biodegrade, remaining in the environment as small or even microscopic particles, essentially forever.
The Ban, which is effective from August 28th, 2017, does not apply to plastics used in primary industrial packaging in accordance with approved packaging standards. Furthermore, all manufacturers and importers shall declare all their remaining stocks by the due date to the National Environment Management Authority for necessary action. The manufacturing of all plastic carrier bags shall cease by 28th August 2017.
Melissa Lukulu is an Advocate with the EACLJ