Religious Persecution in Tanzania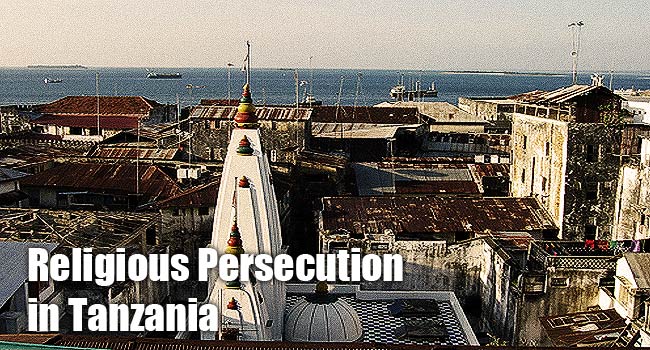 Religious leaders and sociologists estimate that the Christian and Muslim communities in Tanzania are approximately equal in size, with each accounting for between 30 – 40 per cent of the population. However, about 97 per cent of Zanzibar is Muslim. On the mainland, Muslim communities are concentrated in the coastal areas although there are large Muslim minorities that can be found in the inland urban areas. The Tanzanian Constitution provides for freedom of religion and the government generally respects this right in practice.
While the Muslim-Christian ratio in the Tanzanian population as a whole is almost equal and while the government safeguards religious freedom, the conditions in Zanzibar are very different. With 97% of its population being Muslim, there is increasing pressure from Islamist groups to apply sharia law to all aspects of legislation in attempt to Islamize the Island. One way in which these extremist groups try to achieve total Islamization is by kidnapping Christian children and forcing them to convert to Islam. Also in recent years, churches have been bombed.
Meanwhile, mainland Tanzania is facing an ongoing debate on whether to introduce sharia law alongside the existing secular law. One church leader who warned that it would undermine the secular nature of the state was arrested and imprisoned. New mosques are being built at an astonishing rate, and according to barnabas aid, wherever a new mosque is built, weekly financial incentives are offered to each household in a bid to get people to attend. Food and clothes are distributed, and jobs or capital to start businesses are available for those who become Muslims.
Here are the more recent reports about religious persecution in Tanzania.
Sources: barnabasfund.org, persecution.org