March for Life 2014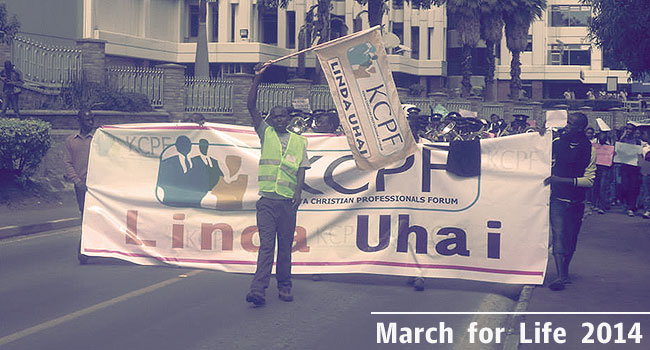 Once again Christian professionals, students from various institutions and other Pro-life members of society; young and old, came together for this year's march for life around Nairobi. This is an annual event organized by the Kenya Christians Professionals Forum (KCPF) where Pro-life groups take time to create awareness on the first and most important Human Right - the Right to Life.
The march was organized around Nairobi's CBD, which happens annually in the month of March. This year, the KCPF was also able to organize a march in Kisumu County as well, and this happened simultaneously with the one in Nairobi. There were many students involved, as well as other pro-life organizations. They marched around town with placards and banners advocating for the preservation of life.
The main message communicated is that every human being, including the unborn babies have the right to life and this is the first and most important right. There was also the emphasis that abortion is not the solution to unwanted and unplanned pregnancies.