Abortion In Morocco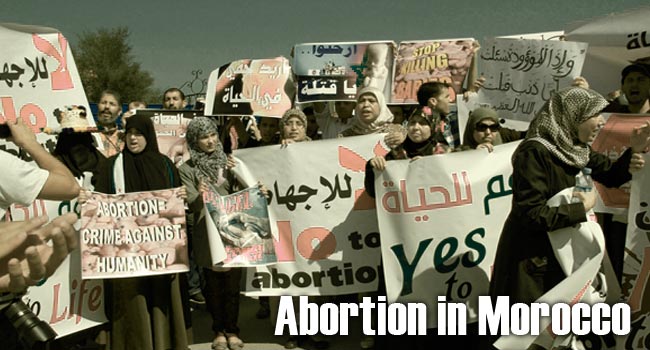 'Women on Waves' (WoW) is an organization which was founded in 1999 by Rebecca Gomperts. After completing her training as an abortion doctor, Rebecca Gomperts worked as a physician on board Greenpeace's ship. With a ship, WoW provides contraceptives, information, training, workshops, and abortion services outside territorial waters in countries where abortion is illegal. In international waters (12 miles off the coast of a country) the local laws do not apply.
WoW claims to empower women to exercise their human rights to physical and mental autonomy. The organization believes that women can do a medical abortion themselves and ensures that women have access to abortion services and information through innovative strategies. It believes in giving women 'tools' to resist repressive cultures and laws. WoW is registered in the Netherlands as a charitable organization.
The group has spent the past 11 years visiting countries like Ireland, Poland, Portugal, and Spain. In 2004, their attempt to enter Portuguese waters was blocked when the government refused to allow them entry, and physically blocked their ship with a Portuguese Navy warship. In 2008, WoW ship landed in Valencia, Spain, where it had a mixed reception. Some demonstrators supported the group, others opposed it. As the ship attempted to dock amid both pro-life and pro-choice protesters, harbor patrol agents manning a small boat lassoed a rope around the helm of the ship and attempted to pull it away from the dock.
The WoW ship takes women into international waters to perform the abortions, which are legal under Dutch law, until 6.5 weeks into the pregnancy.
The group advocates the use of a drug called misoprostol which can be used to perform abortions up to 12 weeks after conception. Misoprostol is a drug that is used for the prevention of nonsteroidal anti-inflammatory drug (NSAID) induced gastric ulcers, to treat missed miscarriage, to induce labor, and as an abortifacient. The drug carries along with it many side effects that include abdominal pain, nausea, flatulence, headache, dyspepsia, vomiting, and constipation. Other controversies surrounding the drug include its use in inducing labor as it is said to cause uterine rupture and death if used to induce labor.
Recently, the Moroccan government took measures to send away from its territorial waters, the vessel belonging to WoW, carrying activists purported to assist women to procure abortions on board. The trip to the Moroccan harbor was the abortion rights group's first event in a Muslim country.
This was done after serious protests from masses that had been provoked by the presence of the vessel in Morocco's waters. Their assertions reflected that it was against their tradition to kill the unborn. The government equally blocked the harbor and prevented residents from accessing the vessel.
Under the Moroccan system, abortion is illegal except where the mother's life is threatened, as is the case in many North African countries. It is also illegal to give out information about it.
The group is said to have launched a hotline that gives information to women in Morocco concerning abortion and how to perform an abortion at home. A similar move has been taken up in Kenya after the launching of a new hotline known as 'Aunty Jane' aimed at sharing information about how women can procure an abortion using misoprostol and prevent post-partum haemorrhage, among other sexual and reproductive health topics. The hotline was launched by WoW, Women on Web and activists from Kenya, Malawi, Tanzania, and Uganda and it uses software from Freedom Fone, a Zimbabwean open-source initiative.
This sends a wake-up call to all the pro-life groups and persons in Kenya, Africa and all over the globe to be relentless and loud in voicing the sanctity of life, which begins at conception. They are the only voice for the voiceless – the unborn – who also have the right to life.