When Religion Meets The Law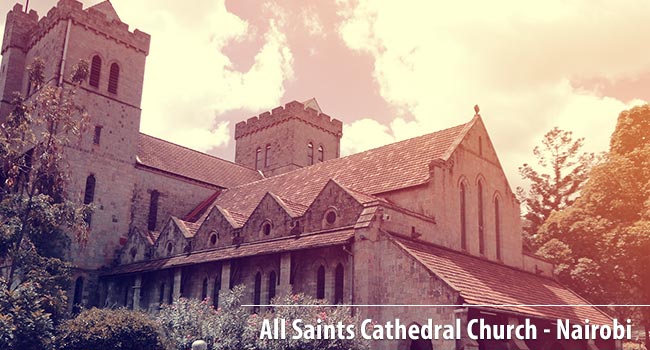 At the break of dawn on 4th August 2010, Kenyans took to the poll for a referendum on what would be historically a new beginning. A whopping 67% voted for the new constitution which was promulgated on 27th August. What is memorable in the run up for the referendum however, is the Church's stand on opposing the proposed law.
The Church had raised concerns over a number of issues including the clause permitting abortion and the distortion of the right to religion. It is however the latter that has come to haunt the clergymen in recent times. They have found themselves grappling with outrageous rules by the attorney general and at times facing arrests for acting on their beliefs.
Most recently, Sr Cecilia Kamau was arrested on May 23, 2016 for barring public health officers from administering measles and rubella vaccines to pupils of St Anthony Academy in Nakuru. In her defense, the Catholic Church had raised concerns over the manner in which the vaccination was being carried out and also questioned the prescription. However, more than 48 hours after her arrest, the nun was yet to be arraigned in court. The clergymen came out to condemn the actions of the County Public Health Officer Samuel Kingori.
A closer look at the Right to religion reveals that the independence constitution provided the freedom of religion under section 78 where it quoted the following :-
Protection of freedom of conscience.
Except with his own consent, no person shall be hindered in the enjoyment of his freedom of conscience, and for the purposes of this section that freedom includes freedom of thought and of religion, freedom to change his religion or belief, and freedom, either alone or in community with others, and both in public and in private, to manifest and propagate his religion or belief in worship, teaching, practice and observance.
Every religious community shall be entitled, at its own expense, to establish and maintain places of education and to manage a place of education which it wholly maintains; and no such community shall be prevented from providing religious instruction for persons of that community in the course of any education provided at a place of education which it wholly maintains or in the course of any education which it otherwise provides.
Except with his own consent (or, if he is a minor, the consent of his guardian), no person attending a place of education shall be required to receive religious instruction or to take part in or attend a religious ceremony or observance if that instruction, ceremony or observance relates to a religion other than his own.
No person shall be compelled to take an oath which is contrary to his religion or belief or to take an oath in a manner which is contrary to his religion or belief.
Nothing contained in or done under the authority of any law shall be held to be inconsistent with or in contravention of this section to the extent that the law in question makes provision which is reasonably required:-

in the interests of defence, public safety, public order, public morality or public health; or
for the purpose of protecting the rights and freedoms of other persons, including the right to observe and practise a religion without the unsolicited intervention of members of another religion, and except so far as that provision or, as the case may be, the thing done under the authority thereof is shown not to be reasonably justifiable in a democratic society.

References in this section to a religion shall be construed as including references to a religious denomination, and cognate expressions shall be construed accordingly.
In contrast the constitution of Kenya 2010 provides for the freedom of conscience, religion, thought and opinion under article 32 as follows :-
Every person has the right to freedom of conscience, religion, thought, belief and opinion.
Every person has the right, either individually or in community with others, in public or in private, to manifest any religion or belief through worship, practice, teaching or observance, including observance of a day of worship.
A person may not be denied access to any institution, employment or facility, or the enjoyment of any right, because of the person's belief or religion.
A person shall not be compelled to act, or engage in any act, that is contrary to the person's belief or religion.
Scholars argue that the provisions are technically the same while the religious leaders point at the omission of the word "propagate" and the inadvertent lack of protection in institutions.
In a nutshell, the new constitution does not guarantee a person the right to preach his religion to another. Unlike the old constitution, the freedom of religion is not expressly provided for in institutions. These have seen clergymen being arrested for public nuisance and students filing constitutional petitions on the practice of their religious beliefs in learning institution.
Basically the persecution of God's ministry may be viewed as a distant factor as was in the case of Pastor Saaed but even the greatest atrocities started with minor glitches. There is an obvious need for reforms in the legal framework with regards to religion. Article 8 of the constitution states explicitly that there is no state religion but even then the acknowledgement of God almighty is enshrined in its preamble